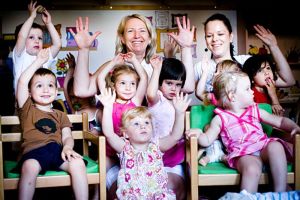 Dear Summer Camp Kids!
In Bilimbo Naphegy Summer Camps are weekly, themed, daycare camps for 3-8 years old children from June 16 to August 13, 2021. We are a small, familiar Montessori kindergarten, where we are accepting 10-15 children in each group.
The language of the camps is Hungarian (except for the player English camp), but participants are not required to speak Hungarian.
We're looking forward to seeing you! Team Bilimbo
Themes & Dates

Location
Bilimbo Naphegy Montessori Kindergarten
Address: 1016 Budapest, Nyárs utca 3.
Public transport: 2 minutes walk from Naphegy tér by bus 178.
Parking: free on the opposite side of the street.
Opening time
Monday to Thursday: from 8 a.m. to 17 p.m.
Friday: from 8 a.m. to 16 p.m.​​​​​
Prices & Discounts
Daily price:
8,000 HUF / child / day
Discount from the 2nd child: 6,000 HUF / child / day
Heti ár:
36,000 HUF / child / day
Discount from the 2nd child: 32,000 HUF / child / day
Discounts can be applied to children living in the same household.
Prices include daily meals, materials and the attention of qualified kindergarten teachers and animators.
Daily routine & Services
In the morning we are waiting for you with exciting thematic programs. Every day we visit the nearby Pom Pom playground or other outdoor location according to our weekly theme (Tabán, Czakó Street Sports Ground, thematic playgrounds). After lunch we have a quiet rest, which the children can spend sleeping or free playing and crafting. In the afternoon there will be other programs related to the topic: finishing and trying out the creations of the day, puppetry, quizzes, free play. Kids are free to explore our wide range of Montessori equipment throughout the summer camps. We provide you with three meals and one more fruit meal a day.
Registration
You can register to our camps by filling in the application form and paying 10,000 HUF / week / child deposit in cash at our location or by bank transfer:
NAME: Mesevarázs Kft.
IBAN: HU12111001041322132601000003
BIC: CIBHHUHB
BANK: CIB Bank Zrt. Szabadsag teri Fiok
ADDRESS: Szent Istvan korut 15.
CITY: Budapest
ZIP: 1055
REFERENCE: KID'S NAME
COVID-19 INFORMATION: If any of our camps cannot be organized due to COVID-19 or for any other reason, we will fully refund the deposits.
Our camps start from 8 applicants, we reserve the right to make changes in our programs.
Fill in the Registration Form below to apply!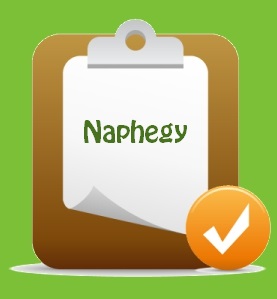 The application is closed for the year 2021.
We look forward to seeing you again in the summer of 2022!
Képgaléria

Ezen oldal tartalmát és programjainkat szerzői jog védi, bármilyen reprodukció az eredeti szerzővel történő egyeztetés nélkül, jogi eljárást von maga után. | Mesevarázs Kft. © Minden jog fenntartva | Impresszum